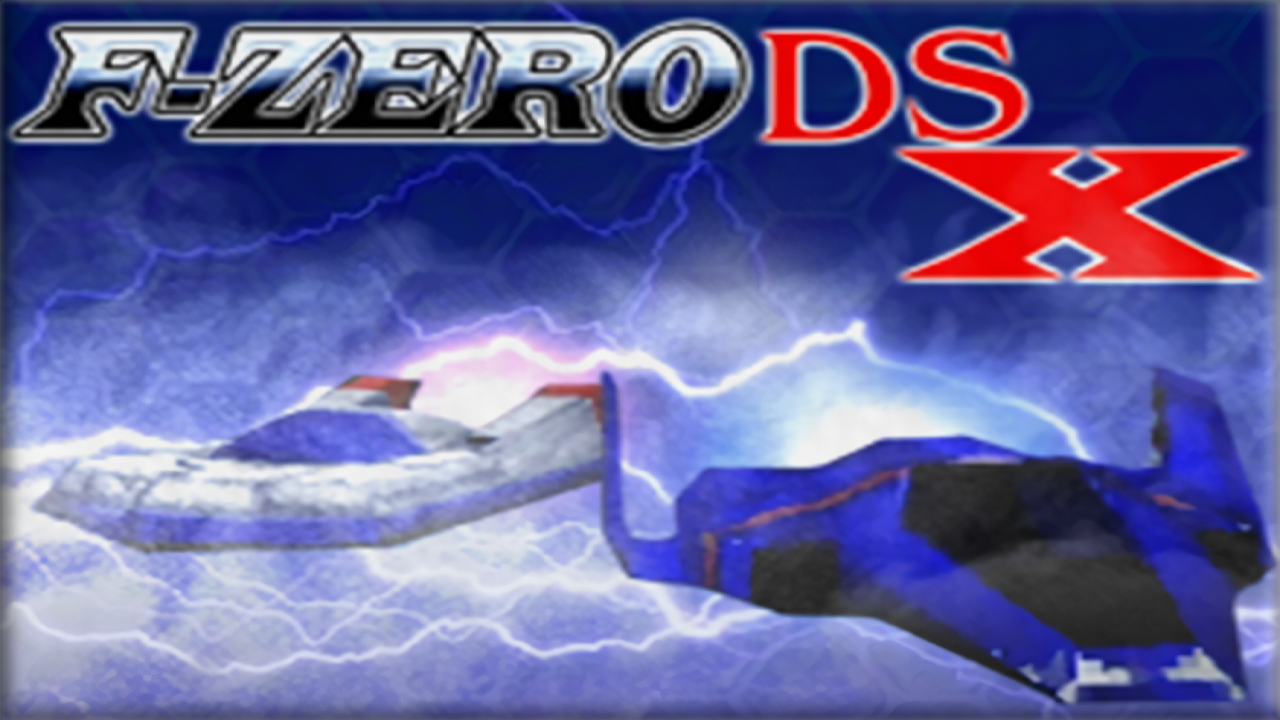 About the project:
F-Zero DSX is a Mario Kart DS modding project with the goal to transform the game into a functioning F-Zero Game.
It's in the works since December 2017 and has come a long way ever since. By now the team grew to over a dozen people.
Composers, 2D and 3D designers, Coders and more are working together to create an enjoyable experience.
A Demo is already in the works and planned to release in Late 2021 but there will be no promises. It is just planned.
The Demo will be Time Trial only and features 16 courses that you can race with 8-9 machines.
Progress
-> Streamed sound (NWAV ASM)
-> Seamless Drifting (also removed drifthop)
-> Polygon ID fix (ASM)
-> Changed Stats
-> Removal of emblems and Tire models
-> Removal of Hopping when landing
-> Custom Machine and Course models
-> Custom Shadow models
-> Custom Machine Select Model(ASM)
-> Custom UI Graphics
-> Custom SFX
Course List
Nitro-Cup 2
-> Neo Mute CIty ✓
-> Hydro Works - Flood Gate
-> Horizon Bay - Dark Coast ✓
-> Aeroplis - Downtown ✓
Nitro-Cup 2
-> Green Plant - Sector 3 ✓
-> Silence - Ancient Plaza
-> Fire Field - Meltdown ✓
-> Outer Space - Zero G ✓
Retro-Cup 1
-> SNES Sand Ocean
-> GCN Big Blue - Drift Highway
-> GBA Port Town - Half Dome
-> GBA Lighting - Volute
Retro-Cup 1
-> [Placeholder]
-> SNES White Land 1
-> [Placeholder]
-> N64 Red Canyon - Multi Jump
Machines
-> Blue Falcon
-> Golden Fox
-> Wild Goose
-> Dragon Bird
-> Black Bull
-> Blood Hawk
-> Twinnoritta
-> Rolling Turtle
---
Last edit by
ProfessorDoktorGamer
on Mon Feb 08 08:44:01 CST 2021